---
Established in 1999
---
Our management team includes two generations of financial professionals
dedicated to servicing your ACH process and reporting needs.
---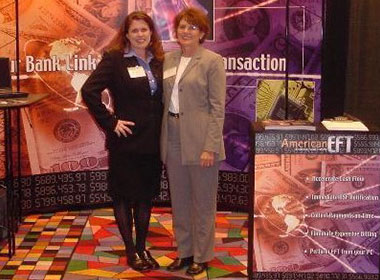 Lisa Krueger
Lisa our Co-founder, has an impressive background in business, finance and technology. Her career included guiding start-up Mega-Micro to annual sales of over $18 million before negotiating the successful sale of the firm. She is well-versed in what it takes to finance and run a profitable business and brings those skills to lower costs and increase financial efficiency for each of her clients.
Barbara Ohlson
Our Co-founder Barbara, has an extensive background in bookkeeping and tax preparation. She brings with her years of top-level management and in-depth knowledge regarding the financial dealings required to run both small and medium-sized businesses in a range of industries. She has worked with numerous companies, financial organizations and individuals over the years to introduce them to the electronic payments industry.
---